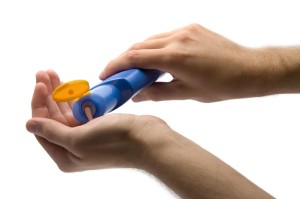 The summer sun is warm and welcoming, but don't forget the damage it can do to your skin. In a recent blog post, we went through the sunscreen basics: the differences between chemical and mineral sunscreen, what SPF means and what correct application entails.
In this post, we've outlined helpful information for choosing a sunscreen for specific skin types. We've also touched on the best point to add sunscreen in your existing skincare routine.
Sunscreen for dry skin
Hydration is key in all skincare products for dry skin, sunscreen included. Look for a creamy formula, moisturizing ingredients, and avoid alcohols.
Some newer gel formulas seem promising, but do a patch test to confirm before trying a full application.
Sunscreen for sensitive skin
Those with sensitive skin should avoid unnecessary chemicals, so mineral sunscreen is the best route to go. The active ingredients in mineral sunscreens have soothing properties, whereas chemical sunscreens are known to cause reactions.
As with any product, try a patch test to make sure it doesn't aggravate your sensitive skin.
Sunscreen for oily or acne-prone skin
Choose sunscreens that are water-based, oil-free, or noncomedogenic to avoid clogging pores further.
The zinc oxide often found in mineral sunscreens can be soothing to breakouts, so they can be another good option.
Sunscreen and makeup
Keeping in mind the details regarding skin type, some sunscreens cater more to those who wear makeup. Gel and fluid sunscreens that dry matte or smooth are ideal. These products make it easier to layer makeup on top.
Some sunscreens are lightly tinted, which can help you hide discoloration and even out your skin tone while you protect yourself from the sun. These formulas are usually very subtle but perfect for a "no makeup makeup" look.
Sunscreen for aging skin
Outside of the advice above, aging skin needs a little extra care. Antioxidants can be found in certain sunscreens. These options are best to help fight wrinkle-causing free radicals.
Sunscreen for you
The most important tip is to find a sunscreen that you like. Consider all of the above and do your own research, but don't be afraid to find one through process of elimination. The most helpful sunscreen is the one you're going to enjoy applying every day.
When to apply sunscreen
Most skin types can use mineral sunscreen, which sits on top of the skin and acts like a shield from the sun's UV rays. Complete your normal skincare routine, including moisturizer, before applying a mineral sunscreen. This ensures your skin gets all the benefits from the skincare products.
If you must use a chemical sunscreen (which absorbs into the skin) try to find one that contains a moisturizer. If you're using sunscreen and moisturizer separately, they might end up working against each other.
You can also focus on finding a moisturizer for your skin type that also boasts an SPF of 30 or more.
Sunscreen is a year-round necessity, but make sure to apply it more often when the summer sun is out. If you're interested in additional skincare efforts, contact us to learn about some of our favorite options!