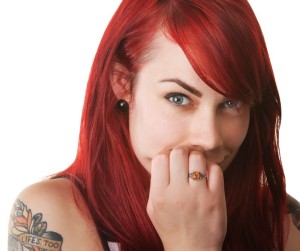 While tattoos don't have the associated stigma surrounding them that they used to, people find that they've outgrown their former body art or want it removed for any number of reasons.
Whether you're looking to lighten up an old tattoo, to make it easier to replace with a cover-up tattoo, or you're looking to remove the tattoo entirely, here are some things to know about the removal process.
What you must know about tattoo removal
It takes time. Some tattoos can be completed in just one sitting, but to remove the tattoo several sessions are often required. The process can take anywhere between six to twenty sessions, depending on the size, color, body placement, and technology being used. When a person gets a tattoo, a needle is used to place ink under the skin. Once the surface of the skin is healed, the color is set into the skin and essentially permanent. In removal, a laser is used to disrupt the skin of the tattoo enough to bring ink back to the surface of the skin, or be broken down into microparticles of color that are far less visible. This precise process can take a multiple sessions to complete effectively.
Tattoo removal depends on several factors. Things like how old the tattoo is, the colors it's made up from, the placement on the body, and the kind of tattoo (professional vs. amateur) will affect the removal. Older tattoos, for instance, are usually easier to remove, as the body has absorbed some of the ink over time. New laser technology now means that almost any color can be removed without much of a problem, but colors like red, purple, and yellow have been historically more time-consuming to remove. Amateur tattoos sometimes take less time to remove than a professional tattoo, because amateur equipment is not often as sophisticated as professional tools and don't reach as deep under the skin. Tattoos that are faded – either from time, sun exposure, or body placement – take less time and effort to remove.
Removal risks are minimal. Getting a tattoo includes minor risks or side effects, such as stinging, itchiness, redness, and risk of infection or scarring. The side effects associated with tattoo removal are similar. We provide excellent aftercare instructions to help make the process as painless and complication-free as possible.
It's not for everyone. Just like getting inked in the first place, tattoo removal isn't suitable for everyone. Anyone who had an allergic reaction during their tattoo session should be sure to discuss that with the technician performing the removal. Additionally, people who are on certain medications, pregnant, or have hyper-pigmentation concerns may not be the best candidates for laser tattoo removal.
You can (eventually) tattoo that area again. After the skin that has gone through the removal process has healed, the skin is usually healthy enough to tattoo again, which we see most commonly with people who went through removing an old tattoo to make it easier to get a new cover-up tattoo. Full healing can take anywhere from one week to one month.
The art of tattoo has been around for thousands of years, but easy and effective tattoo removal is much more modern. Tattoo removal is a safe and effective process – and in our office, with our state-of-the-art equipment, you're in expert hands. We take your unique tattoo and skin condition into account for each and every procedure to get you closer to the skin you want.
If you're looking for tattoo removal services in the Madison, Mississippi area, get in touch today for a consultation where we can discuss the process, your expectations and goals, and any questions you might have.