We love helping our clients look and feel their best. This is why we also love recommending things our clients can do on their own to maintain and add to the treatments we do when we're together.
In addition to working with us, there's plenty of things you can do on your own to look as young as you feel at heart: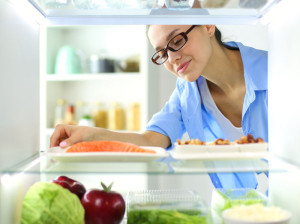 Maintain a healthy, balanced diet – We're told by many doctors and health professionals that diet is important to our health. While everyone has different needs, most people can follow the general recommendation of eating lean proteins and nutrient-rich fruits and vegetables. These foods carry the nutrients, hydration, and antioxidants that are key to our bodies' abilities to renew itself.
Stay active – The method isn't so important; 'active' is the key word here. If you make a habit of doing some type of activity that gets your heart rate up and your body moving, you'll benefit greatly in the long run. Some recommend yoga, which offers flexibility and strength through low-impact balance and strengthening exercises. Others recommend more intense workouts that reportedly speed up cellular regeneration.
Explore a makeover – As we age, our face shape changes. To keep up, be open to changing your hair and makeup style to accentuate your best features. Bangs can hide any imperfections on your forehead. Growing out a thicker, bolder eyebrow can give the illusion of a younger face. Using neutral eye makeup instead of darker shades helps to maintain a fresh-faced look. Opting for dewy tinted moisturizers over matte formula foundations will help you to avoid accidentally accentuating any wrinkles.
Get enough water and sleep – Staying hydrated and well-rested can be a tall order for many people. However, these two practices are very important to your overall health as well as maintaining a youthful appearance. Hydration ensures your skin stays plump and glowing during the day, and sleep allows your skin to go through the natural healing processes that shed old skin and imperfections at night.
Take care of your skin – Following a skincare routine is key, even if it's a simple one. Washing, moisturizing, and applying sunscreen to your skin daily covers the basics of what you need to care for skin and prevent aging. Additional steps can be incorporated into your routine to align with your personal skincare goals.
While many of the above recommendations are important for staying youthful, they're also all important for maintaining your health in general. Aging gracefully includes taking care of your overall health as well. So, if you aim for good health, beauty is sure to follow.